Martin Luther High School provides an opportunity for involvement and leadership in a well-rounded high school experience. Rigorous academics, faith-based curriculum, a Christian environment, and participation in athletics, music, drama, clubs, student council, all help to develop our students, and bring about outcomes that are consistently above state and national averages.
Excellence
Over 95% of ML graduates go on to higher education
Over 90% of ML graduates are accepted to their "first choice" colleges and universities
67% of ML students carry a 3.0 GPA or higher
The 2016 graduating class was awarded more than $1.2 million in college scholarships.
Opportunity
ML co-curicular offerings places it in the top percent of all Wisconsin schools for programs offered
ML offers 36 different sports teams
ML offers 12 different bands and choirs
Nearly 75% of ML students participate in one or more sports throughout the year
Over half of ML students participate in two or more sports throughout the year
Martin Luther's Core Values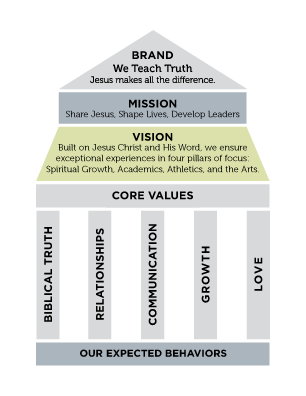 Biblical Truth:
We believe in the inerrancy of the Scripture and the literal interpretation of God's Word as it applies to our lives in service to others.
Relationships:
Our commitment to others is marked by care, dignity, humility, integrity, and the application of Grace as we build meaningful life-long connections with one another.
Communication:
We aspire for integrations which are honest, respectful, clear, consistent, and timely, where expectations and accountability are embraced.
Growth:
An attitude of continuous improvement and the pursuit of excellence allows each individual to seek opportunities that use God-given talents for the benefit of others.
Love:
Evidence by unconditional care, compassion, joy, and passion we strive to emulate Christ's love for others in all situations.